Preventive Maintenance Scheduler
This program is included in the total system. It provides preventive maintenance scheduling and accomplished tasks to be recorded per piece of equipment. It also provides inventory capability for the equipment. The Open Service Tickets are for unscheduled repairs.

Employee Training Records
The Employee Training Record allows all scheduled training to become part of the employee's permanent training file. The training can be scheduled individually such as new employees, or can be submitted as a group training such as for safety trainings.

Group Training
Allows recording of group attendance at training by selecting the group being trained and the training being administered. All employees for a section are checked as being present, and absent employees are shown by unchecking the box to the right of their names.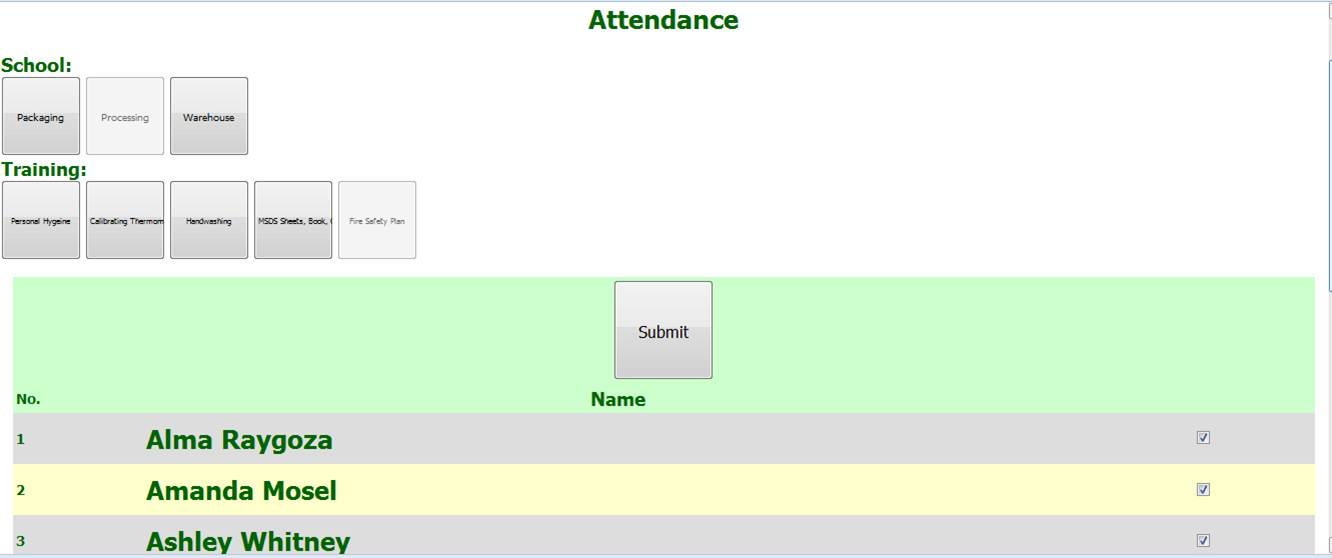 Your Homepage